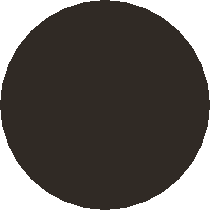 20432 Beaver Creek Road

Hagerstown, Maryland 21740

301-302-7777

We believe in pure yet amazingly effective cosmetics, using only the highest quality organic ingredients selected for superior quality, freshness and potency. We use traditional ingredients in their purest form, pioneering a fresh new approach to therapeutic skincare.  We teach and promote healthy skin care routines so skin feels and looks younger, healthier and completely renewed.

ELECTROTHERAPY CONTRAINDICATIONS:  Pregnancy, heart condition and/or pacemaker, open cuts/sores, dental braces,

couperose (dilated capillaries), high blood pressure, use of Retin-A, Accutane or antibiotics, loss of skin sensation, hypersensitivity,

 claustrophobic, joint replacements, prosthetics, metal plates or pins, epilepsy and/or diabetes.

Beaver Creek

Signature Facial

This unique facial focuses on whole body wellness, using targeted anti-aging massage modalities and healing LED light therapy.  Your esthetician will assess your skin and design a treatment just for you.  Beginning with a deep cleansing and exfoliation, followed a facial massage, treatment mask and treatment serum. 

For all skin types.   

60 mins,    130

90 mins,    170

Collagen Infusion

Fight the  breakdown of collagen that leads to the development of wrinkles and contributes to  the appearance of skin aging with our advanced collagen facial using 24-kt. gold. 

This unique facial accelerated cell renewal, draws toxins & impurities from skin while nourishing your skin with a deep infusion of compounded collagen.

For all skin types.

70 mins,    130 

95 mins,    170

not genetically engineered nor GMO's (genetically modified organisms)

not containing synthetic preservatives, artificial colors or fragrances

triple enzyme peel

This powerful treatment uses extra-strength exfoliation to peel away dull and devitalized skin layers. Visibly reduces the appearance of fine lines and wrinkles, minimize the appearance of pore size and resurfaces the skin without abrasion or downtown that reveals fresh, refined skin.

Great for:

normal to dry

mature 

acne prone

environmentally-damaged skin. 

75 mins,    148

Blemish Blaster

Say hello to beautiful radiant and clear skin! This facial is customized for each individuals skin type. This facial focus on extractions of blackheads (comedones) followed by an anti-bacterial high-frequency treatment to clear, calm and soothe the skin.

Great for:

Sensitized & sensitive skin

70 mins,    126

90 mins,     162

Men's Groom & Glow

Men have skin too!

This facial tends to his facial and precision grooming needs:

For all skin types

60 mins,   123

Electrotherapy

Turn back the hands by improving the skins condition, muscle condition and contouring the face. 

Benefits include:

Restores critical moisture

For all skin types

90 mins $ 158

not synthetically produced

ecologically ethical - grown, harvested, raised & processed in an ecological & sustainable manner

not extracted or processed using anything other than natural ingredients

not exposed to irradiation