20432 Beaver Creek Road  | Hagerstown,  MD 21740

301-302-7777

BEAVER CREEK INN & SPA

ROLLS OUT THE WELCOME MAT

Beaver Creek Inn & Spa is conveniently located just 3 minutes off of I-70 and Route 40 exit heading towards Frederick.

It is nestled in beautiful historic Western Maryland and overlooks the unspoiled natural beauty of the Appalachian Trail and Black Rock in the relaxed glamour of days gone past. It hosts five luxurious guest suites with private baths situated on two-beautiful acres.

Guests can indulge in an abundance of active and peaceful pleasures from hiking the Appalachian Trail, touring National Historic sites or staying in for soul soothing spa therapies; essential oil blending in the Apothecary, instruction that encourages creative consciousness, mountain side or in suite dining.

The Inn is also the perfect destination to host birthday celebrations, intimate bridal & baby showers, honey & babymoons, vow renewals, elopement weddings, retreats, workshops and seminars.

We look forward to you growing with us as we turn the page to many new chapters that will unveil the enhancements that further elevate the private resort experience.

All clients serviced by appointment only.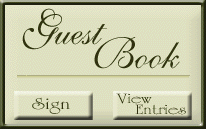 Personal Check with valid ID

​10% of every dollar spent at Beaver Creek Inn & Spa will donate to a charity of your choice. Together we make a beautiful difference!

THANK YOU!

Kelly Hilker-Moler    

Owner

Kelly is a lifelong resident of Hagerstown, Maryland. She and her husband have raised their twin boys here, who are now 16 years old.

She has taken her two careers as a Certified Property Manager and a pink Cadillac driving sales director to create the ultimate boutique resort spa experience.

Her passion for self development and helping others achieve their dreams have driven her to create a place for people to come be inspired, renewed and healed.

In her free time, she loves to spend time with her family and watching her boys play tennis.

Lynette Haynie

Esthetician

Lynette is a graduate of the Von Lee International  of Aesthetics of Baltimore Maryland. She specialized in facial treatments, Eyelash Lift and Extensions, professional airbrush tanning and makeup, including highlighting shadowing color/  illusion make up/air brush make up.  

She takes great pride in creating an exceptional experience with each client by focusing on their specific needs from correction, prevention or maintenance. Healthy, beautiful, glowing skin is her passion -- on both the outside, but inside too!

"Everyone wants to look and feel their best every day! Finding balance of trying to eat healthy and taking care of yourself can be a real challenge. I know how difficult it is being a single mom of a young daughter. I love the skin care and cosmetics industry! And love educating myself so I can bring the very best to all of my clients!"

Brenda Dalton

Master Stylist

Brenda offers Beaver Creek Inn & Spa the complete package. Board Licensed in Maryland she is a Master Hair Stylist, an esthetician and nail technician. 

Brenda is the owner of RoseBrooke Studios in Frederick, Maryland, located at 300 W. Patrick Street. You can also visit her on the web at www.rosebrookestudio.com

Brenda is our preferred stylist at Beaver Creek Inn & Spa for any of your special occasion needs.

"I Offer full-salon services including, cuts, coloring, foiling, styling, up-do's, make-up and airbrushing."

"Bringing out ones inner beauty to the outside is the most beautiful one can be!"

xoxo Brenda

Jake Hackney

Massage Therapist

Jake is a registered massage practioner for the state of Maryland with over 700-hours of education in the healing arts. Beyond that, he has six years in the holistic arts of energy and sound healing. He has been walking the path of a Shaman for equal time.

He firmly believes that we all live in some degree of pain, whether it is in the form of body, emotional or the stresses of everyday living. His focus on healing creates a most memorable massage experience. 

Jake is deeply devoted to his wife, Saf and his gregarious young son and is also a member of Kindred Crow band.