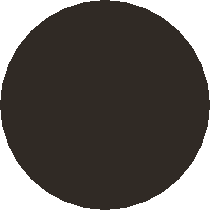 20432 Beaver Creek Road

Hagerstown, Maryland 21740

301-302-7777

Select Three

60-min Services

Massage

Facial

Reflexology

Body Polish

Foot Soak

Mimosa, Bellini or Wine

Aromatherapy Sleep Therapy

Charcuterie

$469

Approx 4-hours

Select Two

60-min Services

Massage

Facial

Reflexology

​Foot soak 

Mimosa, Bellini or Wine

Aromatherapy Sleep Therapy 

Lite bites

$329

Approx 3-hours

Select One 

60-min Service

Massage

Facial

Reflexology

Foot Soak

Mimosa, Bellini or Wine

Aromatherapy Sleep Therapy

$188

Approx 2-hours

 ** POLICIES:  Prices of these packages do not reflect overnight stay.  If 3 or more guests will be booking the package, there will only be one block of treatments and the remainder of the time will be reserved for the relaxation room and/or luncheon. Must receive at least 3-day's notice to book -- there is a 72-hour cancellation policy. Deposit due at the time of booking for groups of 3 or more-- 50% of total. Gratuity and taxes not included. Automatic 18% gratuity for groups 3 or larger. Subject to availability. Any modifications to the package need to be approved by Beaver Creek Inn & Spa and Kelly Moler.

These spectacular Spa Day Packages can be enjoyed individually or as a group. 

Each is designed to be the perfect way to enjoy a true day spa experience. 

Mother-Daughter spa day  --Laura Dawson, Pittsburgh, PA



Packages cannot have additional services added to them